Scroll to the bottom to see pictures of some of the products at Roots & Branches!!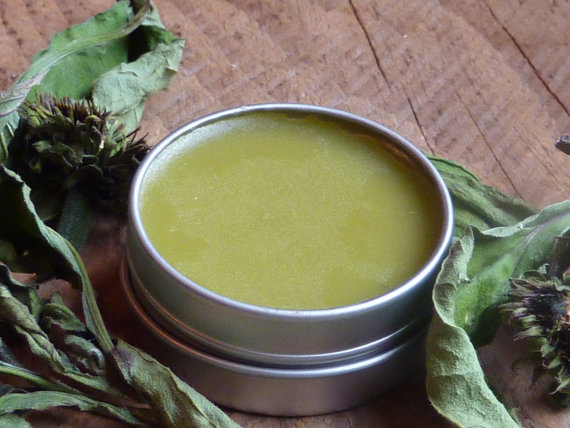 Roots & Branches Herbals
In honor of May being Lyme Disease Awareness Month and just because ticks are to be severe again this year... Ticked off is on the shelves! For the month of May you can purchase a 16oz bottle for the price of a 12 oz bottle! New improved formula!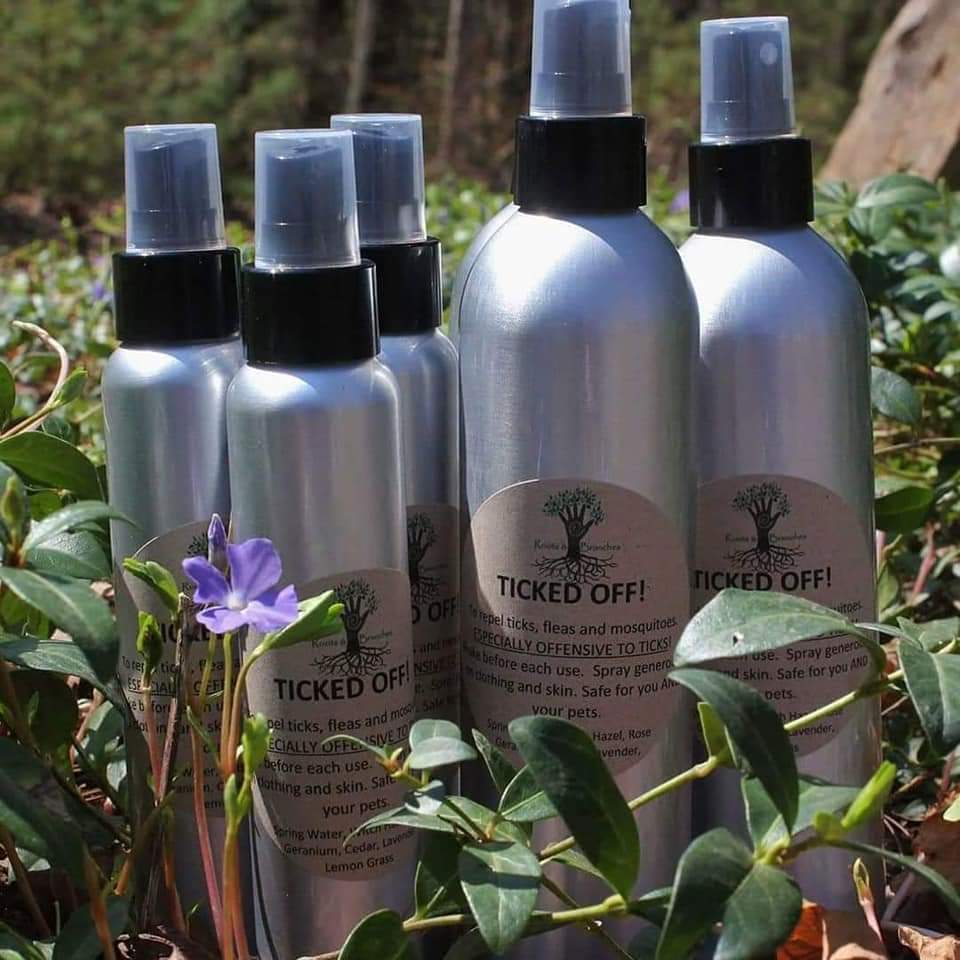 Salves
Organic Cure All Salve: This is one of my best-selling salves! This is a natural, herbal anti-bacterial, antiseptic first aid salve for all skin wounds such as, rashes, cuts scrapes, burns, hot spots on pets, chapped lips, chafed skin, cracked-dry hands/feet, yet gentle enough to use on the baby's bottom. 2oz tin $8 4oz tin $15 "Take Along" size $2
Organic Cayenne Salve: This deep red, healing salve is for nerve damage such as diabetic neuropathy, arthritis, muscle tension and general muscle over-exertion. It does not burn the skin but internally brings warmth and healing circulation to the area you're treating, which promotes healing and relief. 2oz tin $8 4oz tin $15 "Take Along" size $2
Coyote Rub: This salve goes to work immediately on sore, fatigued muscles. Whether you're an athlete, an "overachiever" or you suffer from arthritis, neuropathy, etc... This should be in everyone's medicine cabinet! 4oz tin $20 2oz tin $10
Organic Black Drawing Salve: An effective, natural approach to healing blisters and drawing out splinters, thorns, ingrown hairs and infection. This thick, rich salve soothes and protects a wound. 2oz tin $8 4oz tin $15
Organic Fungus Amongus Salve: This dark green salve is full of herbal healing and is very effective on yeast overgrowth and fungal issues such as athlete's foot, etc. 2oz tin $8 4 oz tin $15
Organic Arnica Ointment: This premium Arnica Ointment is another "best seller" at Roots & Branches. I infuse arnica Montana flowers and St. John's Wort aerial parts in olive and jojoba oils without using heat. I use fair trade, organic, virgin unrefined Shea Butter; virgin unrefined, organic, coconut oil; unrefined beeswax with the result of a creamy lotion that the skin drinks in. 2 oz $10 4oz $20 "Take Along" Size $3
Oils
Organic Arnica, and St. John's Wort-Infused Massage Oil: For pain, including nerve pain. 8oz bottle $15
Organic Happy Ear Oil: Warm this comforting oil by placing the bottle in hot water. Be sure to test the oils' temperature before administering. Due to the golden seal, this oil is anti-bacterial, on contact, soothing ear ache pain and it works alongside conventional medicine to help heal an ear infection sooner. $12
Organic Raindrop Healing Oil: You can now encourage the benefits of a Raindrop Healing Massage to last much longer by using this rich, organic oil between visits or just use it as a lovely body oil that balances and heals. This oil includes all nine of the essential oils in a Raindrop Healing Session. 4oz bottle $12 8oz bottle $22
Tinctures
Organic Sweet Heart Tincture: This is a lovely, gentle tonic that promotes and supports heart health. It's an excellent remedy to prevent the onset of heart issues. Because one of the main ingredients is Hawthorne berry, it's also soothing, emotionally, to the broken heart. Completely safe to take along with prescribed heart medications. $12
Organic Love Your Liver Tincture: This is an excellent detox/cleanse for the liver. Because it's rich with burdock root, this tincture is nourishing to the kidneys, as well, and is grounding. With free radicals, toxins in the air, water and food as well as pharmaceuticals, stress... our livers are taxed to the max! This is one vital organ you don't want to neglect. Once the liver is cleansed, usually within four weeks, this tincture is good to take once a day to keep the liver nourished and strong. $12
Organic Brain Fog Tincture: Do you experience "brain fog"? Forgetfulness, being unfocused, being able to complete fewer tasks than before? This tincture is for healthy brain function. The number one comment I get is improved name recall (memory) in 3-4 weeks of use. $12
Organic Goldenrod Tincture: Healing to the urinary tract, respiratory tract and lymphatic system. It's a perfect choice to aide digestion. Use this tincture, along with my Elderberry Syrup and quality probiotics for seasonal allergies! $12
Organic Rose Tincture: This is one of those delicious, lovely, ancient remedies. Mends the heart emotionally and physically. Antidepressant, antibacterial, antiviral, anti-inflammatory, digestive stimulant, menstrual regulator, excellent for gall bladder, liver and kidneys $12
Organic Sweet Dreams Tincture: This tincture will relax you and ease you into a restorative night's sleep without a heavy feeling the next morning. This product is a lovely blend of herbal nervines to help your mind quiet down so you can reach REM sleep. Use it until your body and mind are back in balance and sleep comes naturally. $12
Organic Yeast & Parasite Zapper Tincture: To cure yeast overgrowth and rid the body of parasites. An EXCELLENT source of iodine, which has been proven to help lessen the symptoms of Fibromyalgia. A very effective combination for fungus and yeast overgrowth is to take this tincture while applying Fungus Among Us Salve topically. For best results, you must take this tincture regularly and not stop when you begin to see results. $12 TEMPORARILY OUT OF STOCK
Organic Crampbark Tincture: This tincture will work on pain in general, but it's especially effective on cramping pain such as diarrhea cramps , pinched muscles, etc. Crampbark tincture is perfect to relieve PMS cramps and is exceptional when partnered up with Motherwort Tincture for the nervine effects, which address the emotional PMS symptoms, as well as the uterine toning. This product helps to lower blood pressure along with many other uses. $12
Organic St. John's Wort Tincture: A good remedy for sore, achy muscles. Take this tincture before or after you overexert your body. A very popular choice to help with certain types of depression. Works nicely for Seasonal Affective Disorder (SAD). Also good for adrenal fatigue. Do not use if you're already taking pharmaceuticals for depression, as it's like doubling your medication. Note that this herb has been known to "cancel out" birth control. I prefer to provide this tincture after meeting with a client. $12
Organic Take The Edge Off Tincture: To sooth anxiety, anger and impatience so you can react better to stress. Excellent for that Type A personality who needs to chill but not feel heavy and slowed down. $12
Organic Skullcap Tincture: Skullcap is a gentle nervine that improves blood flow to the brain. It's excellent for anxiety and the kind of insomnia that keeps you up at night because your thoughts won't settle. Anti-inflammatory; lowers blood pressure and cholesterol. $12
Organic Aches Be Gone Liniment and Wound Disinfectant: This remedy was originally created as a liniment for sore muscles but it's the first thing I go to when someone has a wound that breaks the skin. It's an amazing disinfectant for cuts, brush burns, bug bites, etc. $18/4 oz
Sprays/Steam Bags/Essences/ Etc.
Organic Ticked Off Spray: IMPROVED FORMULA! An exceptionally effective blend to repel ticks, fleas and mosquitoes! ESPECIALLY OFFENSIVE TO TICKS! Shake well before every use. Spray generously on clothing and skin. Reapply often. Safe for children and pets as well. $15/4 oz $28/8 oz $40/12 oz $40/16oz
Varicose Vein Spray: This product's main ingredients are arnica and yarrow, which are remarkable herbs for this issue, however, this remedy is derived in a base of Witch Hazel, which alone is excellent for cooling and soothing varicose veins. That's a win win! $18/4 oz
Magnesium Spray: Magnesium is needed for over 325 biochemical reactions in your body, which include keeping your heart rate steady, maintaining healthy muscle and nerve functioning, and even contributing to bone health. Most of us aren't getting near the recommended daily amount of magnesium we need to optimally sustain all of these biological functions. One of the reasons for this is that our soils have been depleted of magnesium due to over-farming, meaning the fruits and veggies we harvest may have lower amounts. Magnesium spray is a transdermal form of magnesium therapy. It's a beautiful form of magnesium supplementation that is easy, convenient, and affordable. 16oz $15
Organic Breathe Easy Respiratory Steam Bags: Steam is used to gently penetrate the mucosa of the body. Steam is warming and moistening and helps alleviate dryness in the body. Adding aromatic plants to hot, steamy water allows the plant's volatile oils to combine with the steam. This creates a gentle way for aromatic constituents to enter the body in a more localized, and focused way. Each respiratory bag has a 1/4 cup of mullein and thyme. Each bag can be used over and over then composted. 2 respiratory bags/$5 or $3/each.
Bach Flower Essences: Created specifically for your personal emotional needs. I've never made two flower essences alike. $20 -Lasts approximately 3 months. Check out the Bach videos to understand this vibrational medicine better: http://youtube.com/watch?v=4Qawj-OUotw
Organic Children's Chill Glycerite: To safely and gently calm a child (pet or adult). i.e. For doctor visits, dental exams, social anxiety... $12. OUT OF STOCK UNTIL FRESH HERB SEASON RETURNS
Organic Elderberry Syrup: NEW LOW PRICE! One of the more delicious remedies that helps prevent or speeds the recovery of the cold/flu. Elderberry Syrup not only improves your immune system, it kicks it into over-drive! I've infused the current batches with elder flower and Echinacea, to turn up the "anti-viral volume" a bit. $2/oz i.e. 4oz-$8; 8oz-$16; 16oz-$32; 32oz-ONLY $48
TEAS (Each bag includes a 3x5 muslin tea sack)
Organic Enchanted Forest Tea Every sip of this organic herbal tea will bring the magic of the forest to you, even if you're in the most urban setting! Full of healing herbs and berries! Drink hot or cold. 3.2oz $15
Organic Flat Belly Tea For digestion, bloating, elimination and weight loss. 4 oz./$15
Organic TranquiliTEA A gentle, calming daytime blend that won't weigh you down. This has a delicious, gentle, easy flavor.
Organic "Furtle Murtle" Tea A nourishing and supportive tea to increase fertility in women. This tea is cleansing to the blood and liver, supportive to the uterus, it's alkalizing, it has high mineral content, it's building to the immune system, it relieves stress and it's overall beneficial to the female reproductive system. 2 oz./$6
Organic Sacred Moontime Tea This feminine tea, which I crafted to support, heal and soothe the symptoms of PMS will finally give you some relief from cramps, mood swings, nausea, headaches, etc. 2oz $6
Pregnancy Tea This nice blend helps keep nausea and digestive troubles at bay. It's nourishing to the body and strengthening to the uterus. 4 oz./$7
Organic Evening Chill Tea This delicious tea calms the nervous and digestive systems. These herbs help to relieve nervous stress, exhaustion, irritation and anxiety. Put your feet up after a long day and sip at a cup of this delicious blend. 2 oz./$8
Organic Sweet Slumber Tea The herbs in this tea will hush you, gently, into a sweet nights sleep. You'll have no drowsiness the next morning. 2 oz./$8
Respiratory Relief Tea This tea is chock-full of spectacular herbs (12 to be exact!!) to effectively support and mend any issues relating to the respiratory system. It's benefits, however, don't end at the respiratory system... Its immunomodulating effects enhance your immune system's ability to protect and fight: -Bronchitis (chronic or acute) -Emphysema -Pneumonia -Asthma -Common cold -Flu..... 3oz/$15
Headache-Free Tea Four words... lovely, bright, gentle and effective. Relieve a headache/migraine or prevent them all together by drinking a few cups of this "lemony", anti-inflammatory tea each day. Drink hot or cold. Add honey, simple syrup, a lemon slice or nothing at all. 3oz/$10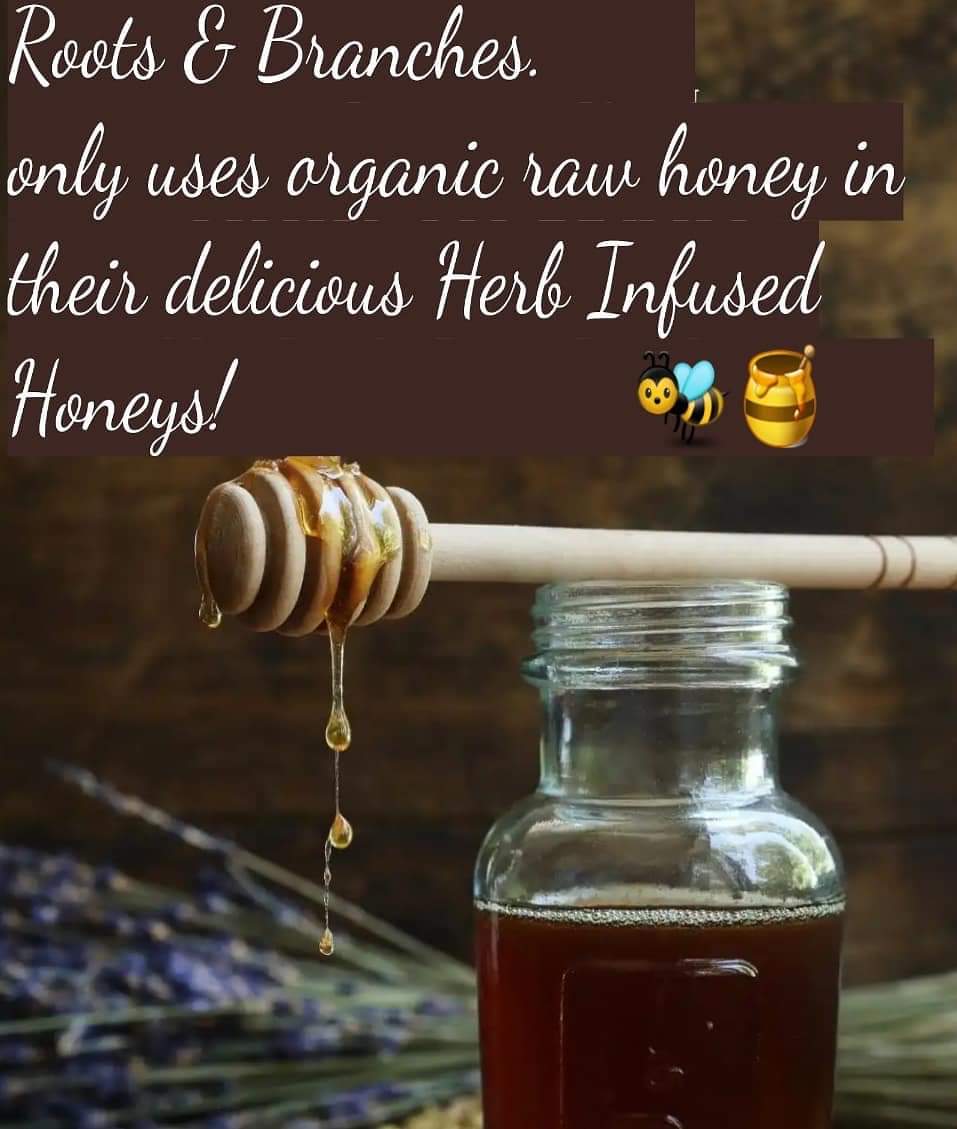 Is there a better way to chase a bitter tincture or sweeten an herbal tea than raw honey? No way!
Hand-Crafted, Local, Raw, Herb-Infused Honeys
Sweet Slumber Honey: Infused with passion flower, velarian root, lemon balm, ashwagandha and vanilla. 8oz $15, 4oz $8
Sweet Immunity Honey: Infused with herbs like elder flower, olive leaf, orange peel, cinnamon... 8oz $15, 4oz $8
Cinnamon-Infused Honey: Some benefits are said to be: Prevents heart disease, relieves arthritis, prevents hair loss, lessens and speeds up recovery of bladder infections, relieves a toothache, lowers cholesterol, boosts immune system, relieves indigestion, increases energy, and topically helps with acne... One favorite perk is that it makes the best cinnamon toast! 8oz $15, 4oz $8
Lavender and Vanilla-Infused Honey: Premium local, raw honey infused with organic lavender flowers and vanilla bean, strained and ready to use or gift. This is a favorite! 8oz $15, 4oz $8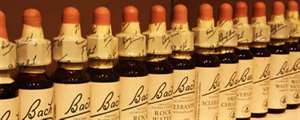 !!My products have not been tested and/or evaluated by the FDA so my suggestions are for informational purposes only and not to diagnose, treat, cure, or prevent any illness or diseases!!
Roots & Branches carries pure essential oils and products by doTERRA!

We also carry wares from a local artisan, Nature's KEP! All pottery is dishwasher, microwave and oven safe. -A few are pictured here: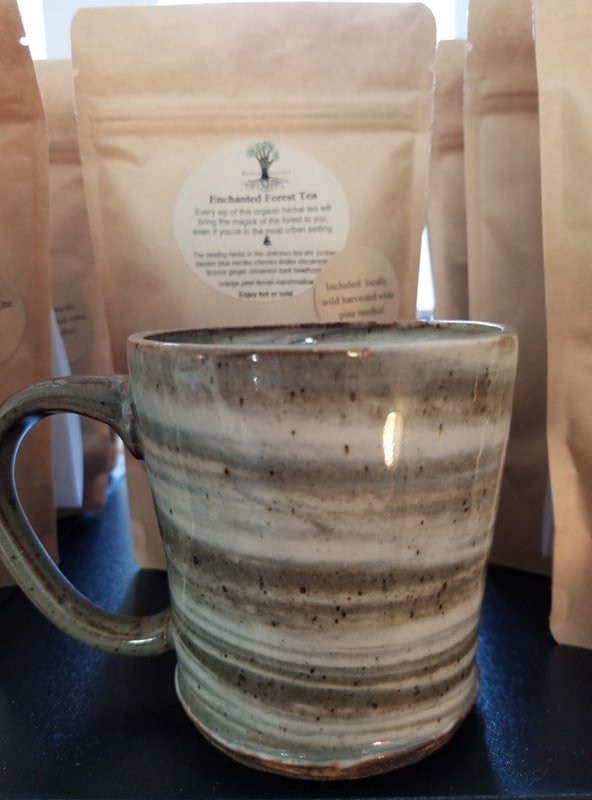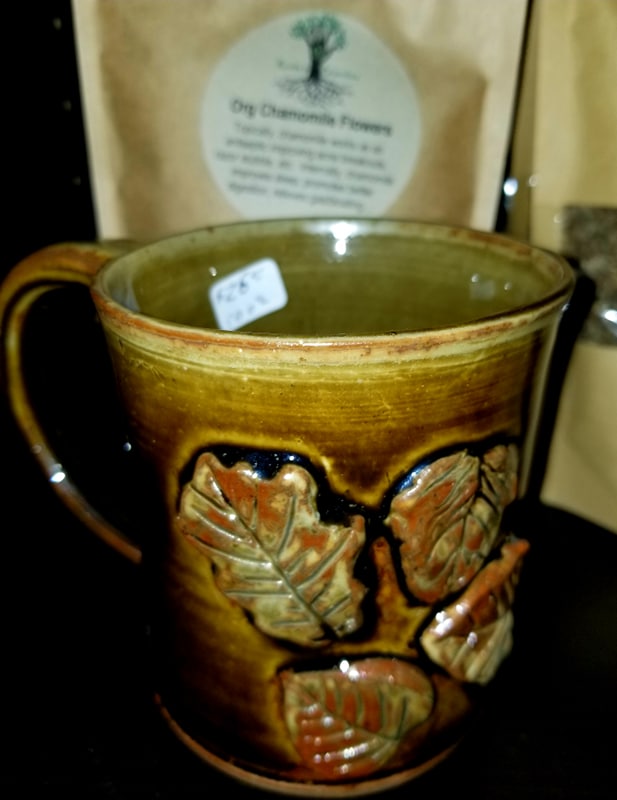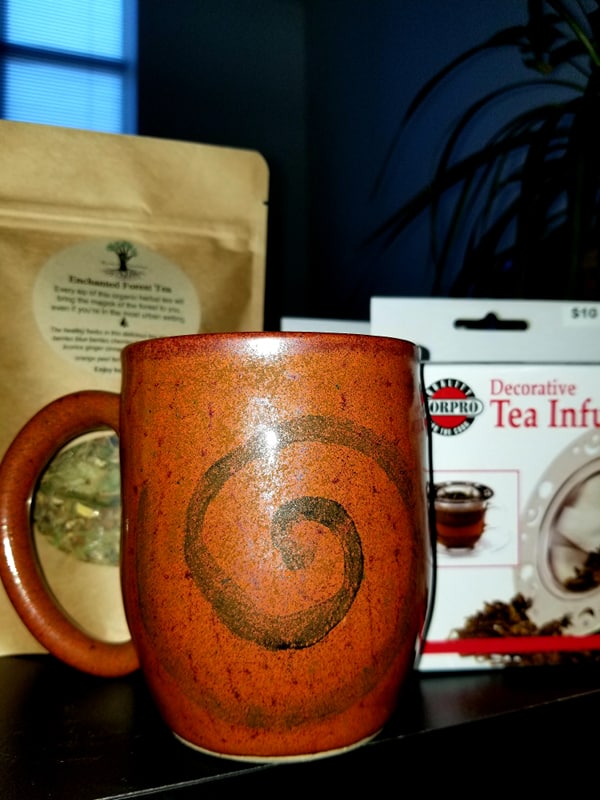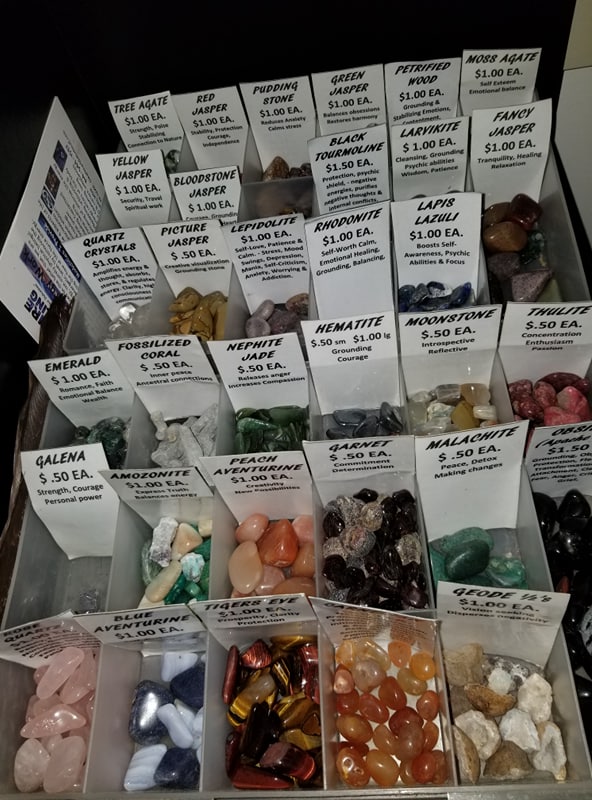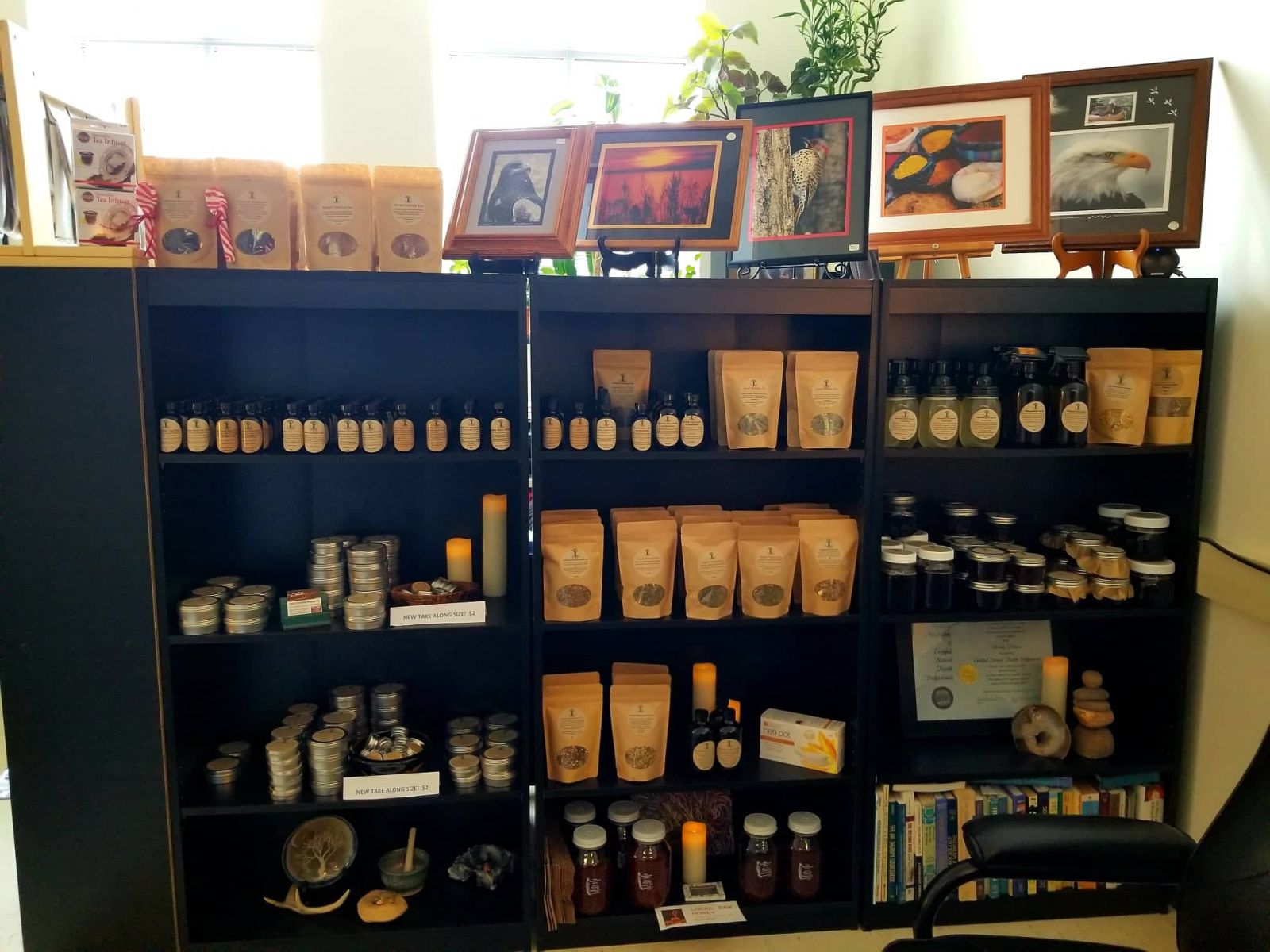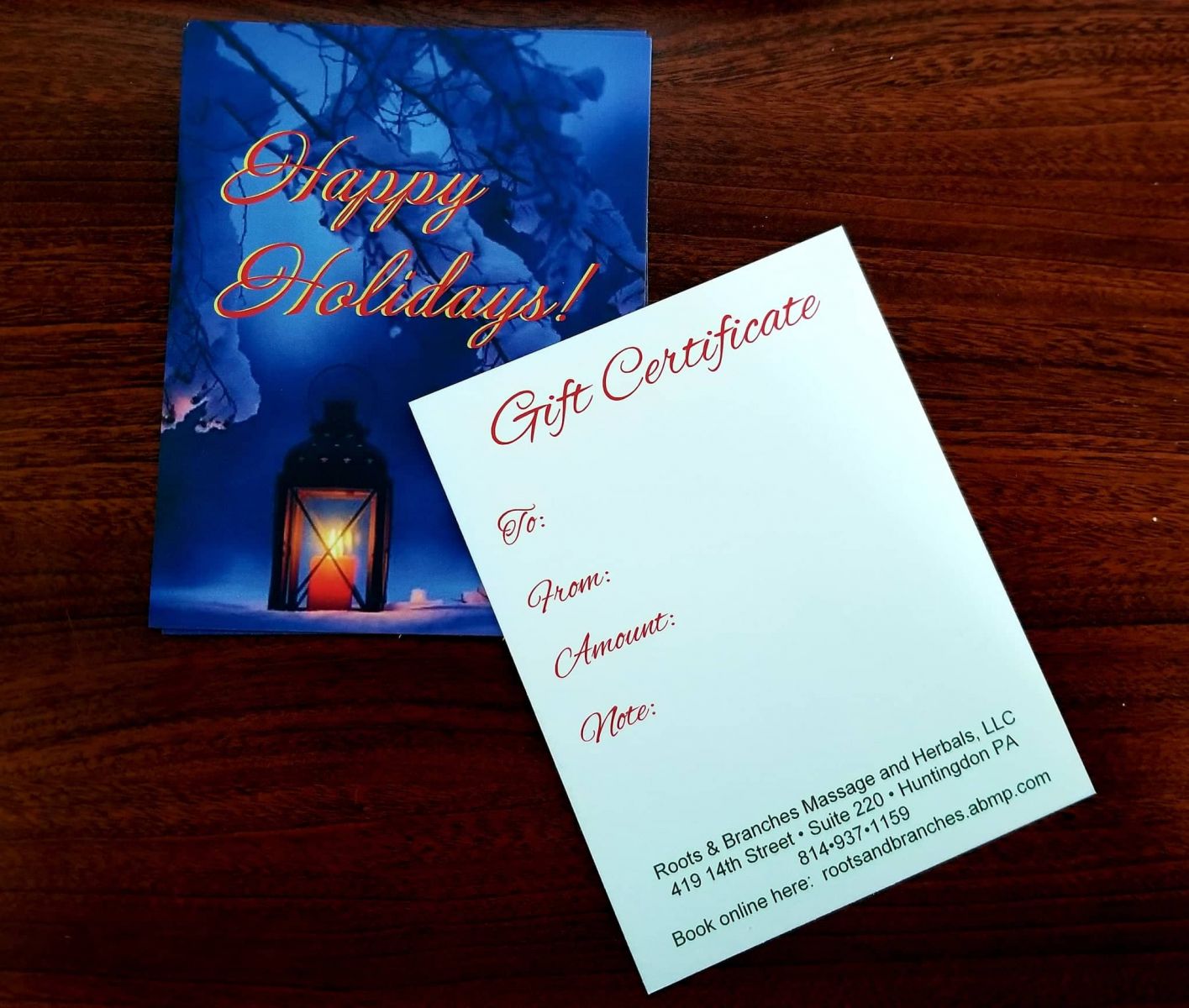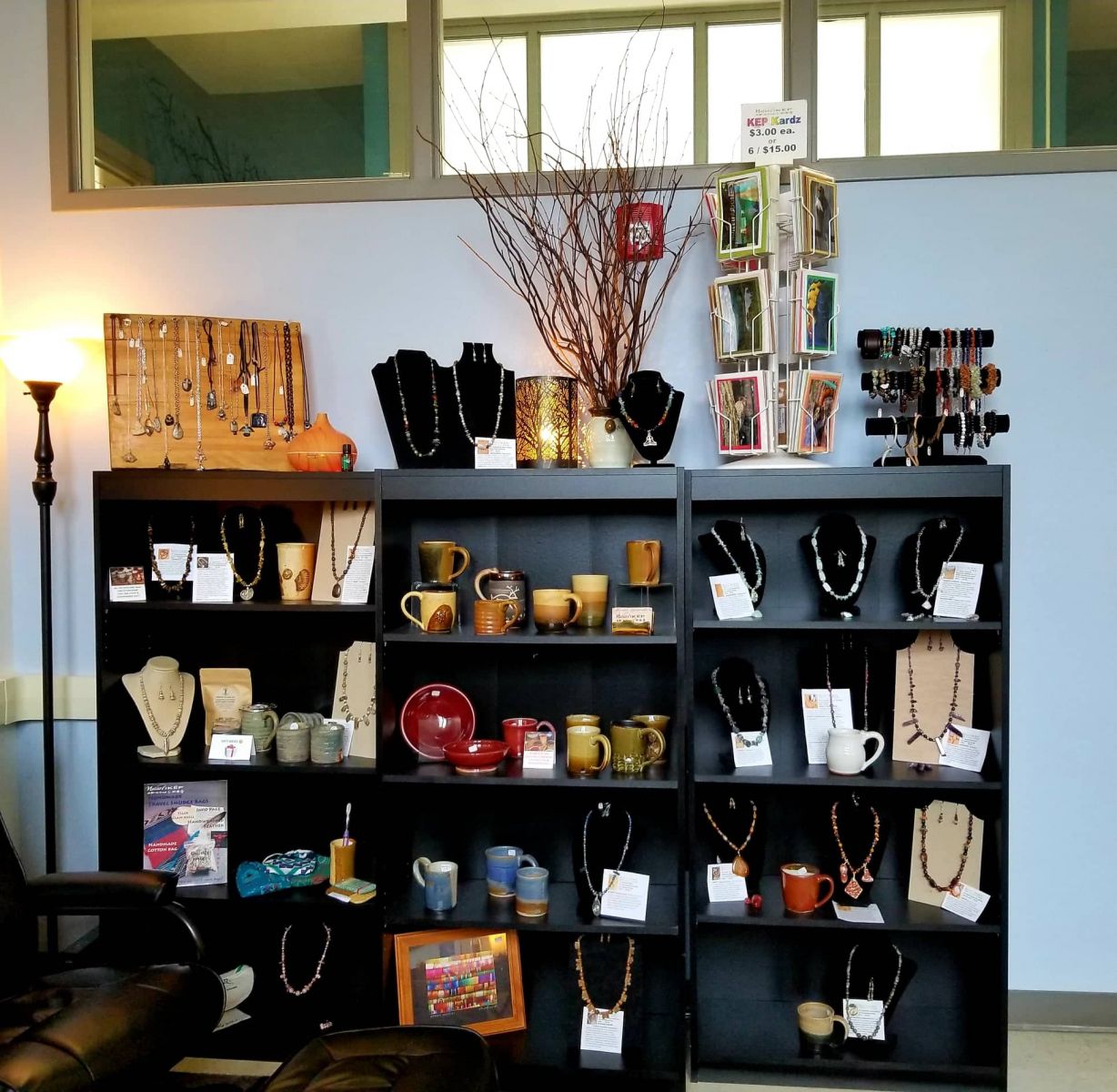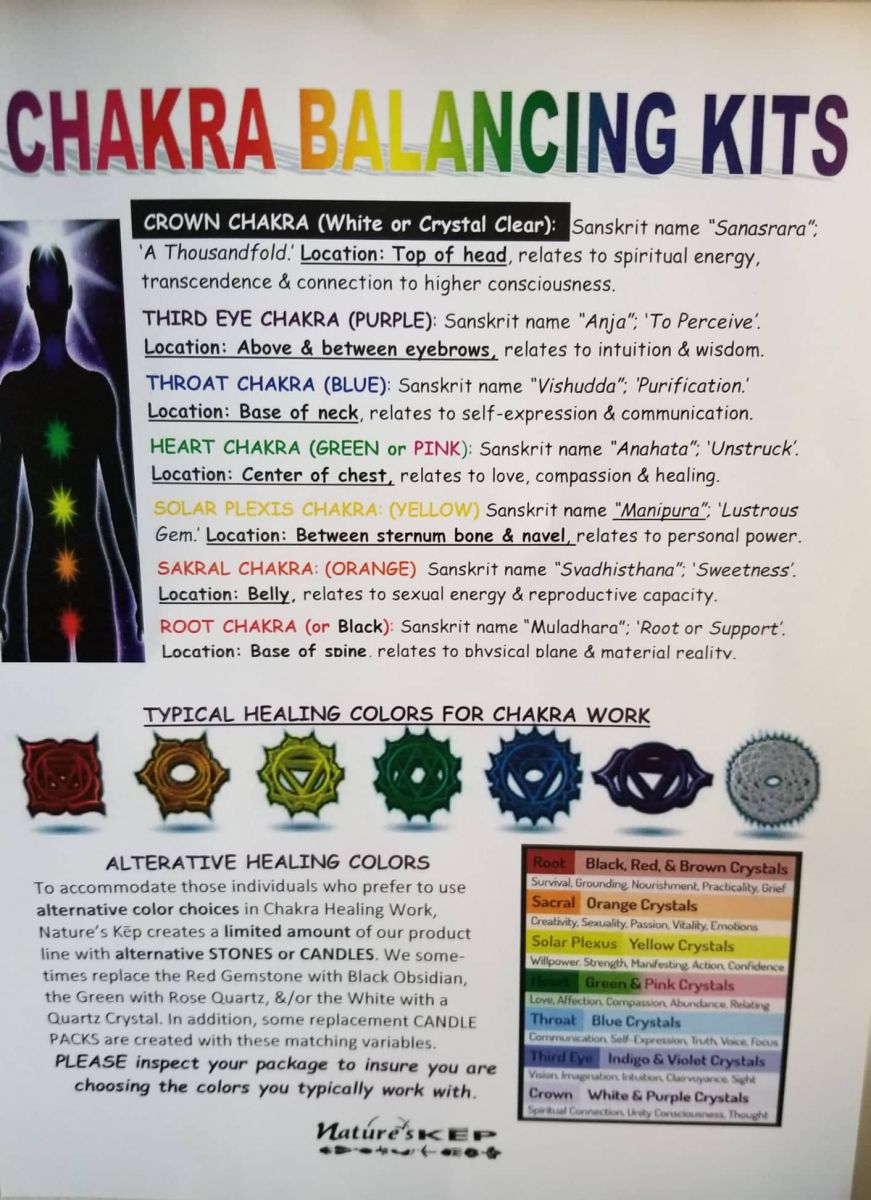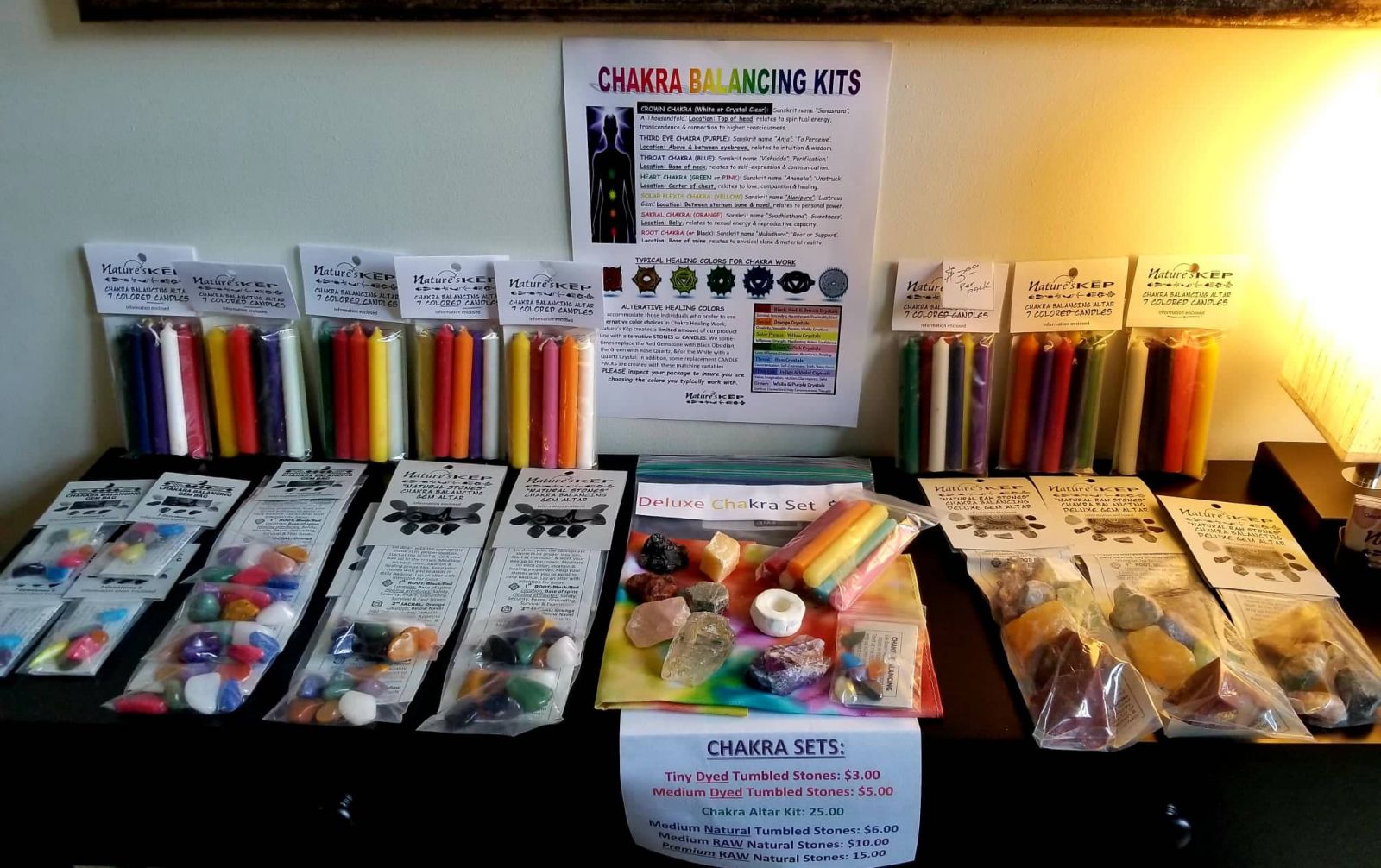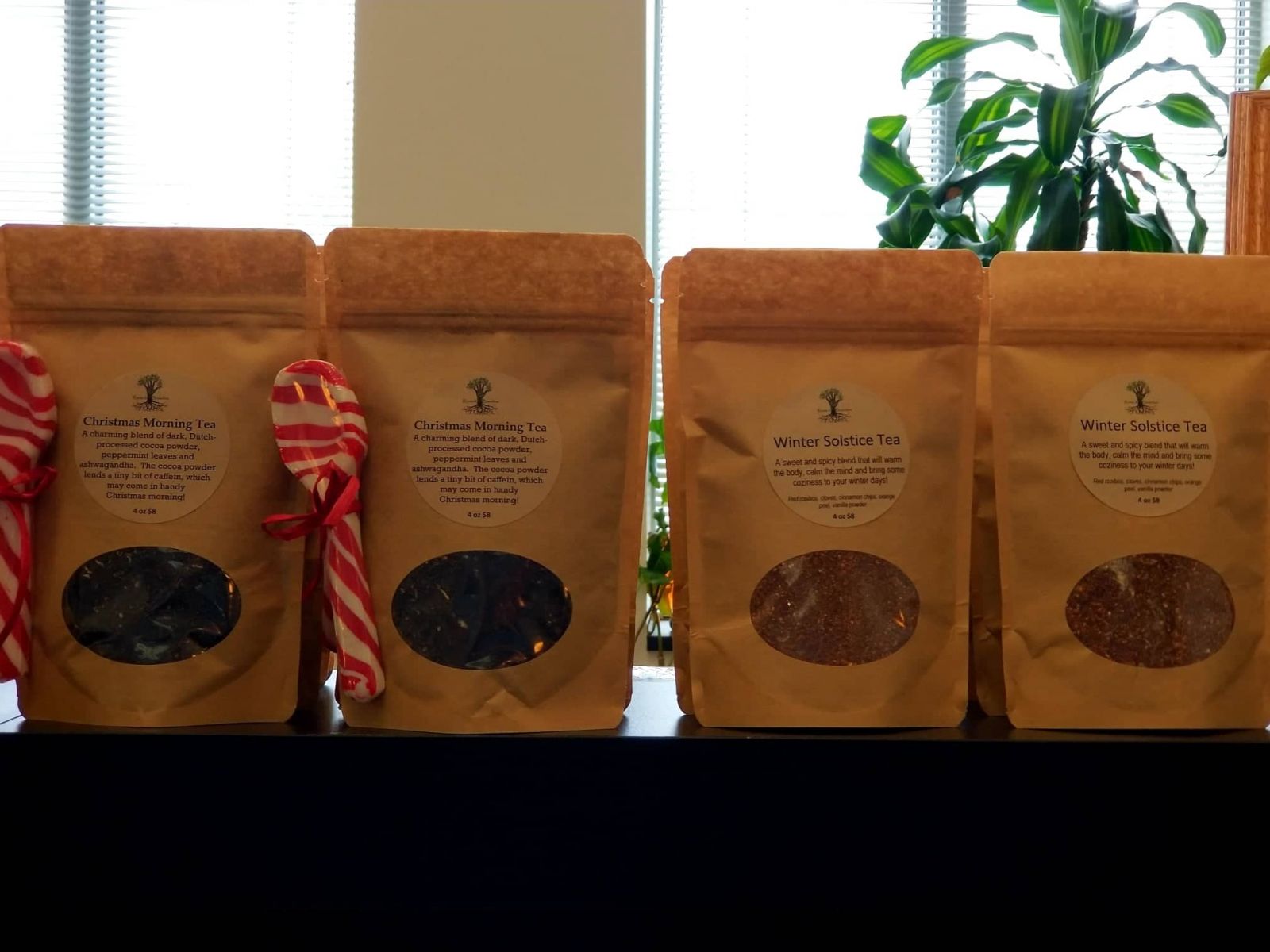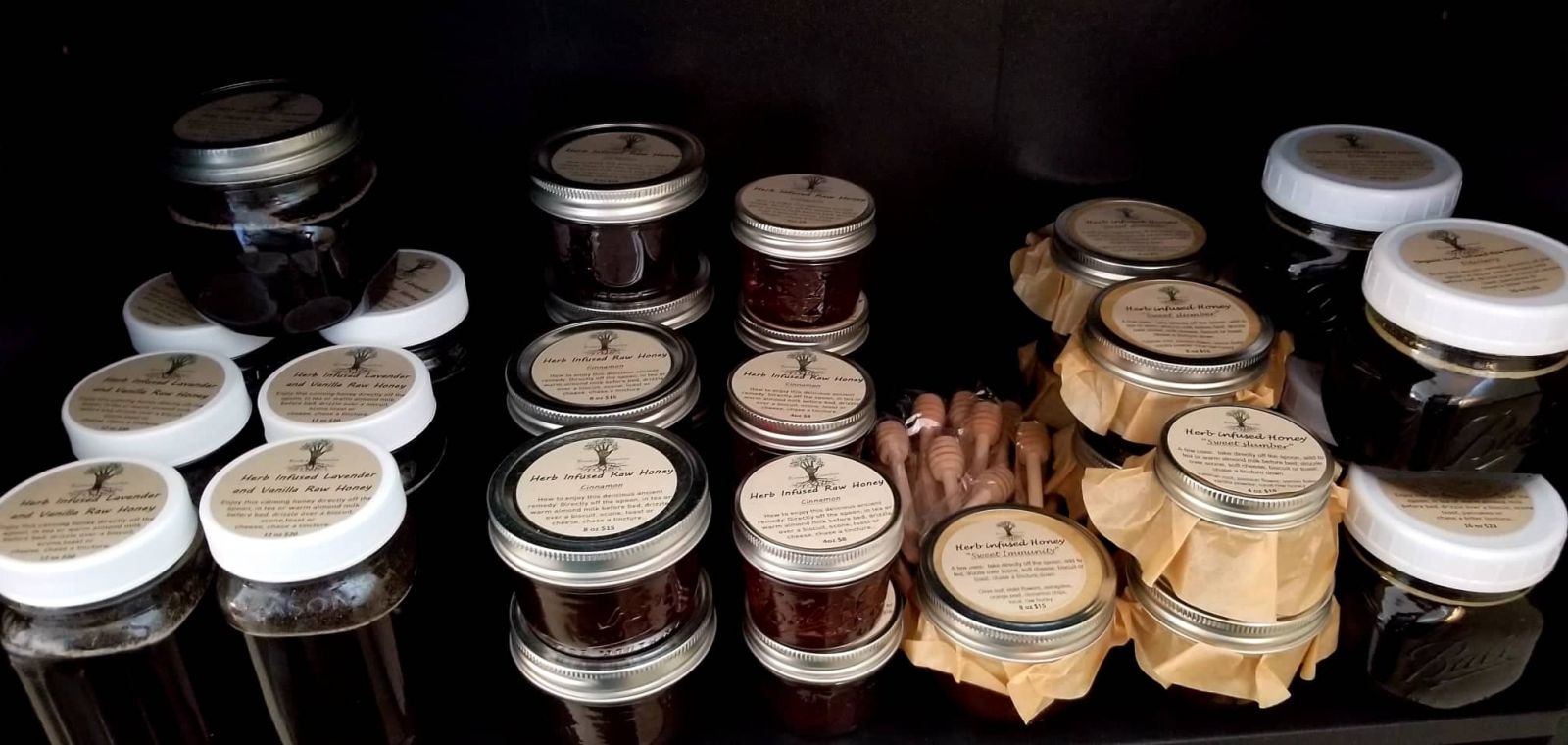 About Pick Up and Delivery:
All orders are processed within three business days (excluding weekends and holidays). After you order, I'll text or email you the shipping amount. Once you agree to that amount, I'll invoice you. Once that invoice is paid, your order gets shipped out as asap.
You can skip the shipping fees with free local pickup at Roots & Branches Massage, 610 Mt Vernon Ave, Huntington PA. In store pick up will be available Mon-Sat 11-4.